Voter registration during vaccinations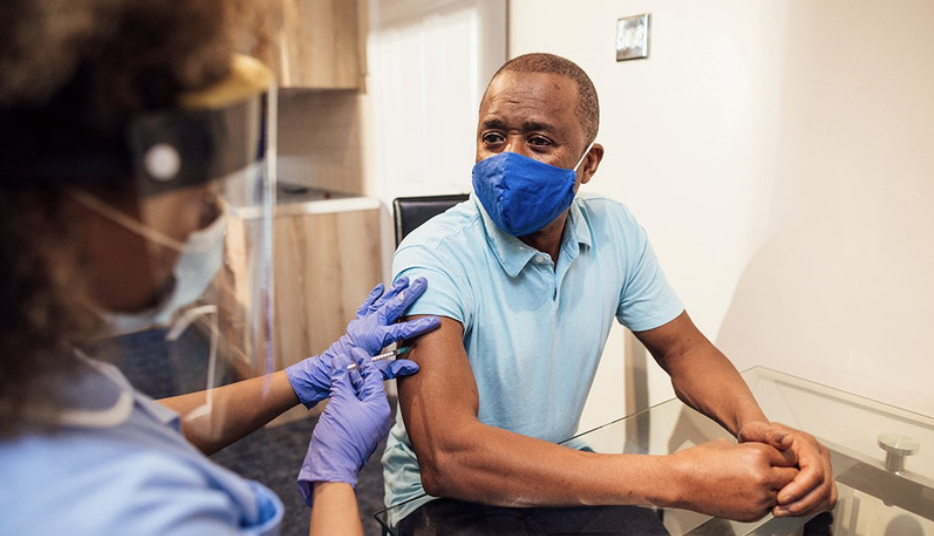 We've prepared scripts in both English and Spanish to help guide you through getting the voter registration conversation started in vaccination settings, as well as posters, handouts, and band aids to connect individuals to the voter registration platform.
Prompting a Conversation
Someone just got vaccinated - yay! As they spend the next 15 minutes in observation, let's also get them registered to vote. Here are some sample scripts you can use to get the conversation going.
Hello friend, my name is _______. Congratulations on getting your vaccine! May I have a minute of your time to help you protect yourself and your community in another way?

NO - No problem, here is some information you can take with you to read later or share with others [give flyer].

YES - Awesome, thanks for your time. Voting is one of the most effective ways you can protect your community. Do you know if you are an eligible voter and are registered to vote?

YES - That's wonderful; do you know if your friends and family are? Here is information that will help them register [give flyer].
I'M PRETTY SURE – Do you want to take 30 seconds to double check your voter registration on your own phone?
NO - Well, I have an easy and fast way to get you registered. Let's check it out! All you have to do is scan here [show flyer with QR code] or text the following code (VOTE VAX -or- VOTE VAXENG) to 34444.
If someone is undocumented or you are unsure about their current immigration status - No problem. You've already done a great service to your community by getting your vaccination. Only citizens are eligible to vote so even though you can't use this, we welcome you to take this flyer and share it with any family and friends who are citizens and want to vote.
Prompting a Conversation

- Spanish
Hola amigo, mi nombre es _______. ¡Felicitaciones por recibir su vacuna! ¿Puedo tener un minuto de su tiempo para ayudarle a protegerse y a su comunidad de otra manera?

NO - No hay problema, aquí hay información que puede llevarse para leer más tarde o compartir con otros [dar volante].
SÍ - Increíble, gracias por tu tiempo. Votar es una de las formas más efectivas de proteger a su comunidad. ¿Sabe si es un votante elegible y si está registrado para votar?

SÍ - Maravilloso; ¿Sabe si sus amigos y familiares están registrados? Aquí hay información que les ayudará a registrarse [dar volante].
ESTOY BASTANTE SEGURO: ¿Quiere tomarse 30 segundos para verificar su registro de votante en su teléfono?
NO - Bueno, tengo una manera fácil y rápida de inscribirle. ¡Vamos a ver! Todo lo que tiene que hacer es escanear aquí [mostrar volante con el código de QR] o enviar un mensaje de texto con el siguiente código (VOTE VAXSPA -o- VOTE VAXESP) al 34444.
Si alguien es indocumentado o no está seguro de su estado migratorio actual, no hay problema – Ya ha prestado un gran servicio a su comunidad al vacunarse. Solo los ciudadanos son elegibles para votar entonces aunque no pueda usarlo, le invitamos a que tome este volante y lo comparta con familiares y amigos que sean ciudadanos y quieran votar.
Resources - Flyers, Posters, and Band Aids
You are welcome to use the following resources! Feel free to add your own logo and adapt them to your own vaccination settings. Materials are currently available in English and Spanish.
Links to the templates and instructions for making your own copies of the posters, flyers, and stickers can be found by clicking here. Please note that the Spanish version of the resources are included in each Canva template.
"This is Our Shot" flyer Canva template
"Protect Yourself and Protect Your Community" poster Canva template