Careers at Vot-ER

Vot-ER develops nonpartisan civic engagement tools and programs for every corner of the healthcare system—from private practitioners to medical schools to hospitals. Our work is driven by a community of health care professionals, organizers, clinical students, and technologists united by a common vision: healthy communities powered by inclusive democracy.

As an organization with a vision focused on an inclusive American democracy, we aim to reflect that standard in our own organization as well. Vot-ER has a strong commitment to diversity and especially encourages people who are historically underrepresented in healthcare and civic engagement to apply.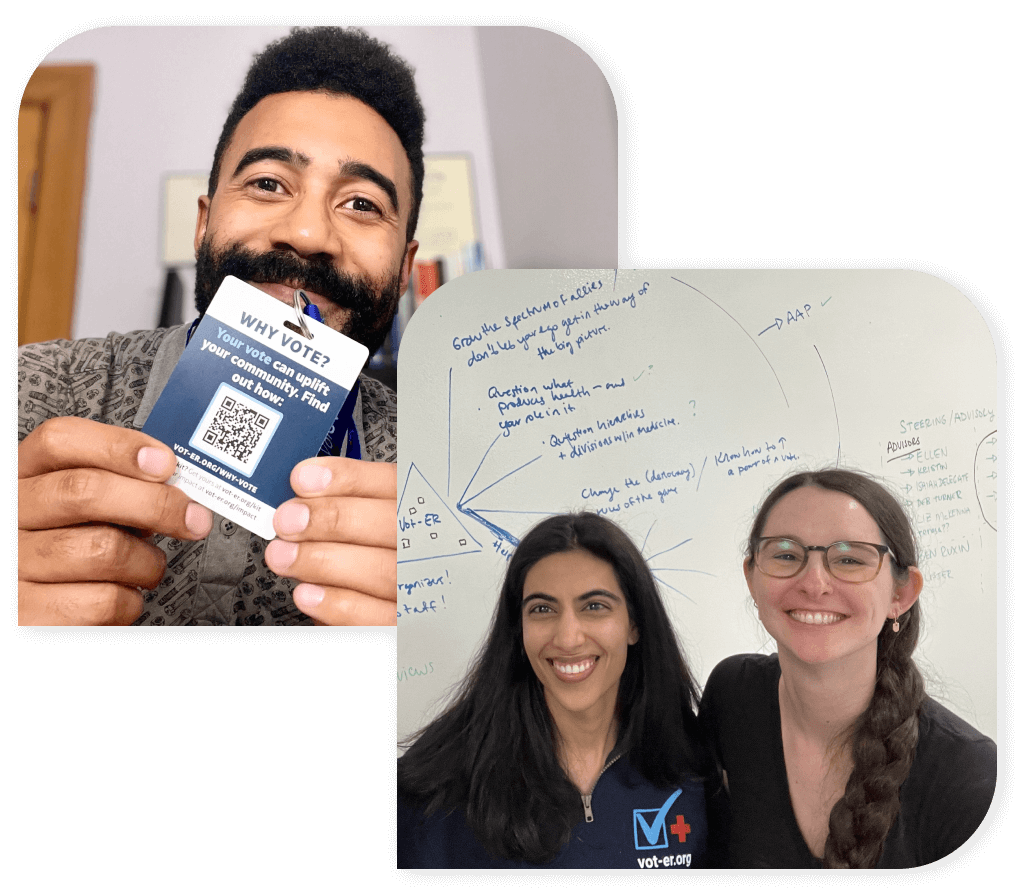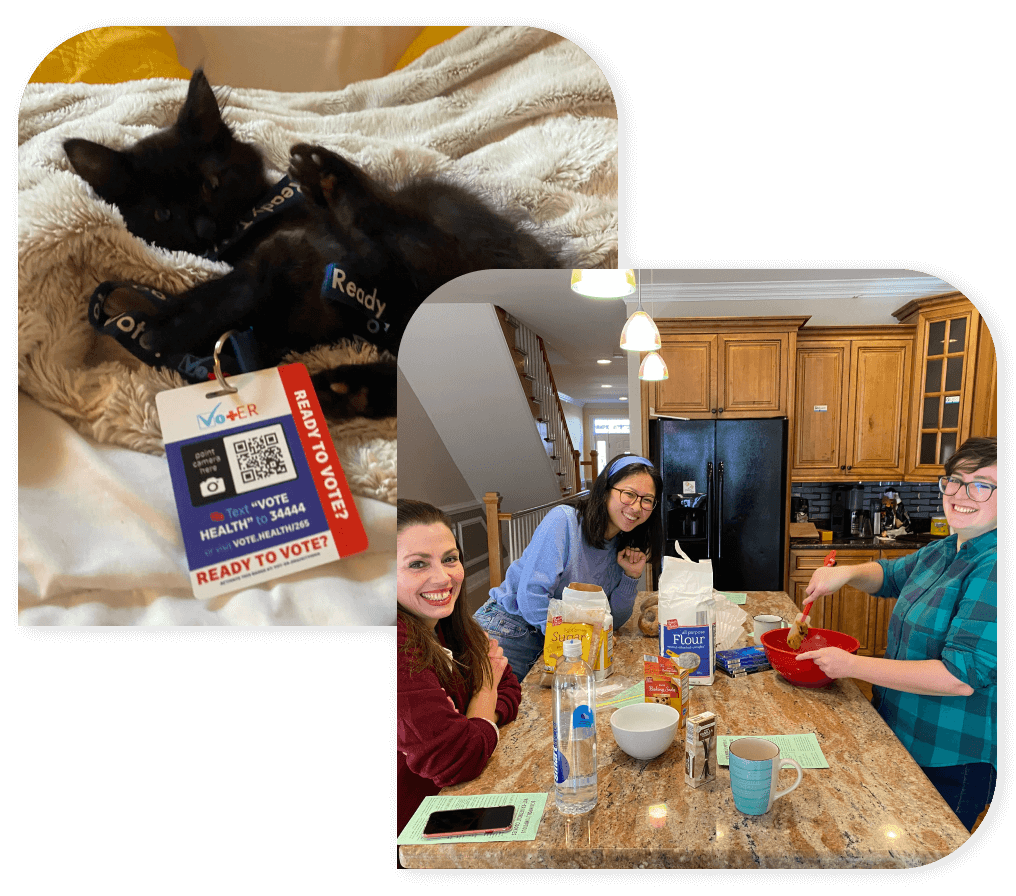 Organizational Culture

In addition to an unwavering commitment to building a multicultural & healthy democracy, Vot-ER team members exhibit the following characteristics:
They
mobilize
: They seize on opportunities to bring new health care professionals and organizations into our work.
They
organize
: They help develop teammates and volunteers into effective leaders.
They
delight
: They make the work as easy and delightful as possible for everyone they interact with.
They
collaborate
: They explore the intersections of their role with those of others in the organization.