Healthy Democracy Campaign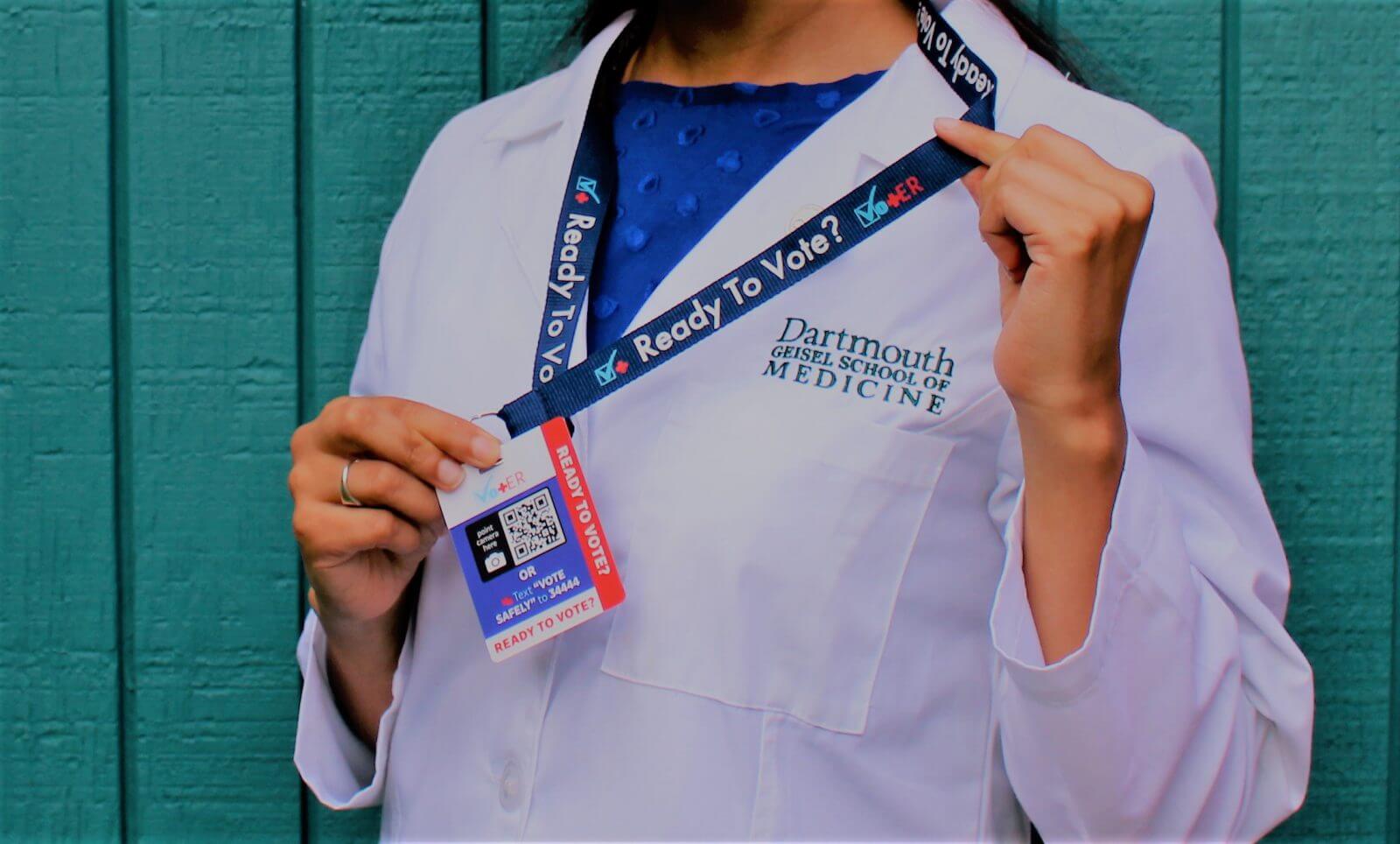 The Healthy Democracy Campaign (HDC) is a voter registration drive led by students in medical school and other healthcare ed programs.

How it Works

📣 Training & Support

Vot-ER provides each school team with Vot-ER badges, training, customized online resources for voters, and more. Each team will also be paired with a Vot-ER organizer who will support them throughout the campaign.

🗳 Engage Voters On & Off-Campus

Participating students work with their classmates to engage voters on campus and at their internships or field placements.

Using the Vot-ER-provided tools, voters can register to vote, apply for a mail-in ballot, or stay up-to-date on upcoming elections.

📈 Real-Time Results

Teams can track their impact—each time someone interacts with their school's voter tools, it's updated on a live leaderboard!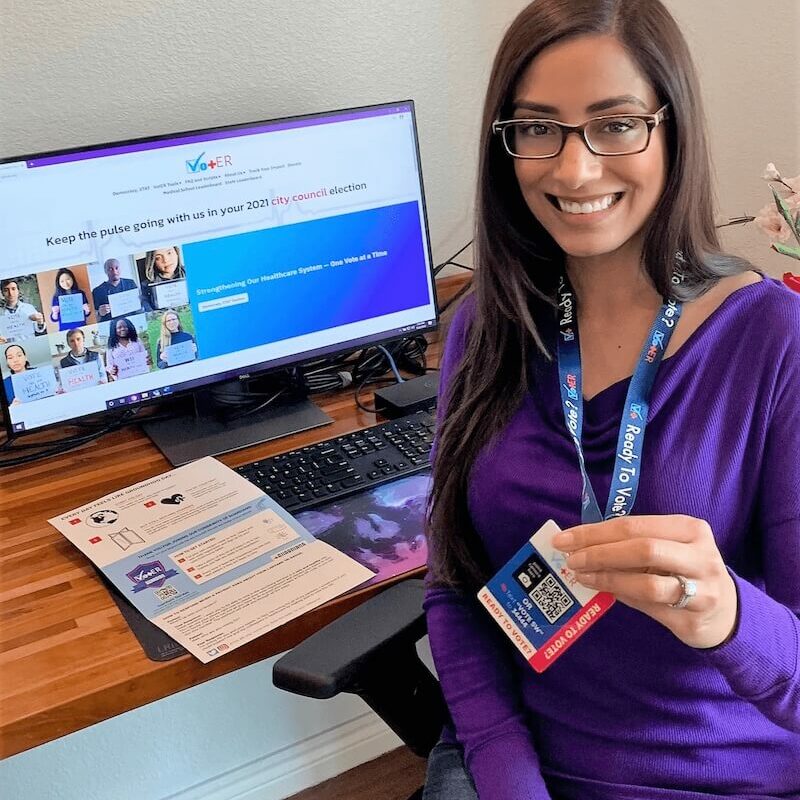 FAQs
Why should I be a captain?
Health issues are at stake in every election, and communities that are more likely to vote are also more likely to have their voices heard on important issues affecting their health. You have a unique opportunity to use your position in the health system to increase voter turnout.
Plus, past captains have made a big impact and gained valuable skills and knowledge.
I'm not a healthcare education student; can I be a captain at my institution?
The Healthy Democracy Campaign is for medical students, residents, nursing students, physician assistant students, social workers, and community health worker trainees. Faculty in healthcare education programs are also welcome to join the Healthy Democracy Campaign as faculty advisors to help increase civic engagement and mobilize students across your institution. Even if you're not in a healthcare education program, you can sign up for Civic Health Month and the Healthy Democracy Campaign or help recruit a captain at your school!
What's the time commitment? My schedule is packed!
The Healthy Democracy Campaign is designed for medical students and other health program students with busy schedules. The time commitment is flexible and ranges from 30 minutes to several hours per week.
In general, the more time you dedicate to the Healthy Democracy Campaign, the better chance your team has of winning and achieving our goal of increasing voter turnout and creating a more inclusive democracy.
Vot-ER also provides email templates and other resources that make it easy for you to make a big impact while saving time.
If you're worried about the time commitment, we recommend finding a co-captain (or 2 or 3) to split the work. (It's even better if you team up with a co-captain from another class because your exams are less likely to fall on the same day.)
I have no community organizing experience. Can I still be a captain?
Yes! No prior experience is necessary. We'll provide all the training you need and any additional support you want!
What would I do as a captain?
As a team captain, you mobilize a team of students and faculty to "score points" by registering voters. Vot-ER provides your team with free digital voter registration badges and trains you in community organizing.
Here are some activities you could organize as a team captain:
Digital outreach on social media and class listservs.

Distribute of Vot-ER badges to fellow students and faculty at your institution

Organize a voter registration drive in front of a hospital or grocery store

Encourage healthcare professionals at your institution to use their Vot-ER badges.

Organize a 1-hour text bank

Send emails to local high schools to register new voters

Encourage your classmates to use their Vot-ER badges during patient encounters

Incorporate voter registration status in your standard social history
When does the Healthy Democracy Campaign take place?
The 2023 Healthy Democracy Campaign begins August 1 and runs through October 13.
What's the Healthy Democracy Campaign?
The Healthy Democracy Campaign is an annual voter registration competition among medical schools and other health care education programs.
Participating schools receive free civic engagement materials and compete to reach the most eligible voters.