About Vot-ER
Vot-ER is a nonpartisan, nonprofit organization working to integrate civic engagement into healthcare.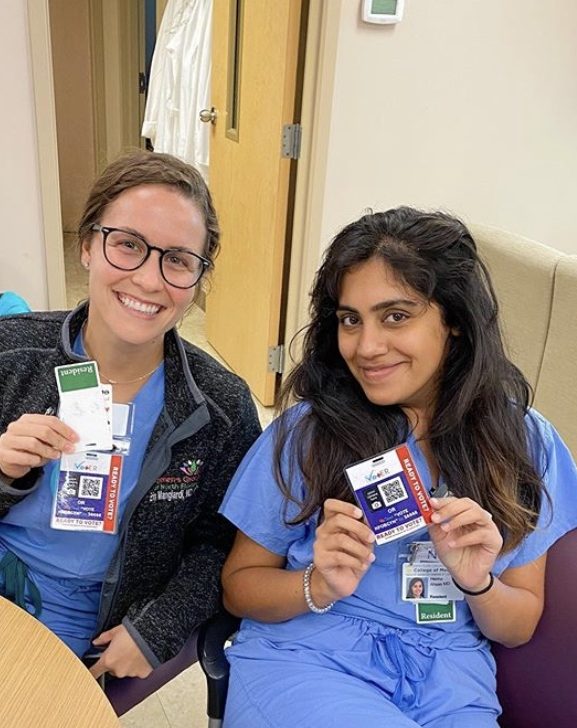 Vot-ER develops nonpartisan civic engagement tools and programs for every corner of the healthcare system—from private practitioners to medical schools to hospitals.

Our work is driven by a community of health care professionals, organizers, clinical students, and technologists united by a common vision: healthy communities powered by inclusive democracy.

Together, we've expanded Vot-ER programs into over 500 hospitals and clinics and helped tens of thousands of Americans register and prepare to vote.
Proudly partnered with




Featured In




View Press

The Next Voting Frontier—Our Healthcare System

Voting is just one tool to advocate for what we care about—but it's a powerful one.

Research shows that our communities are healthier when more voters can participate in the democratic process. States with more inclusive voting policies and higher civic participation rates have better health outcomes.

The broad reach of our healthcare system, combined with the trusted role many doctors, nurses, and social workers hold in their communities, make healthcare an ideal arena for civic engagement to engage voters.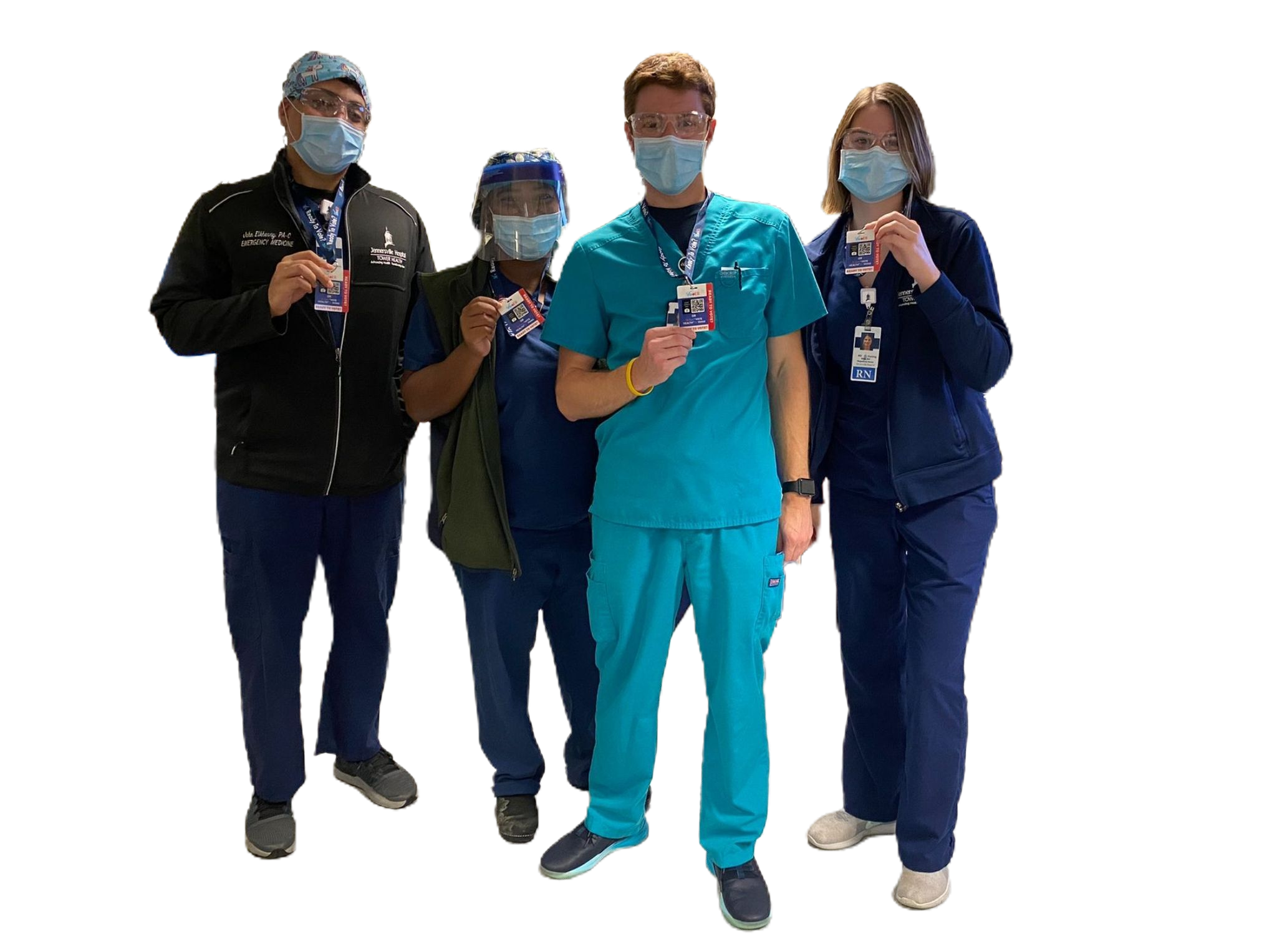 Programs
Vot-ER provides health professionals and institutions with the tools, training, and community needed to effectively promote civic engagement.
Vot-ER Badges

Vot-ER badges
are an easy way for health care professionals to integrate civic engagement into their practice. Patients scan the badge's QR code to access a non-partisan, self-service voter platform where they can register, request a mail-in ballot, and learn about upcoming elections.
Civic Health Month

Civic Health Month
is a nationwide celebration held each August to showcase the strengthening relationship between health care, healthy communities, and civic participation.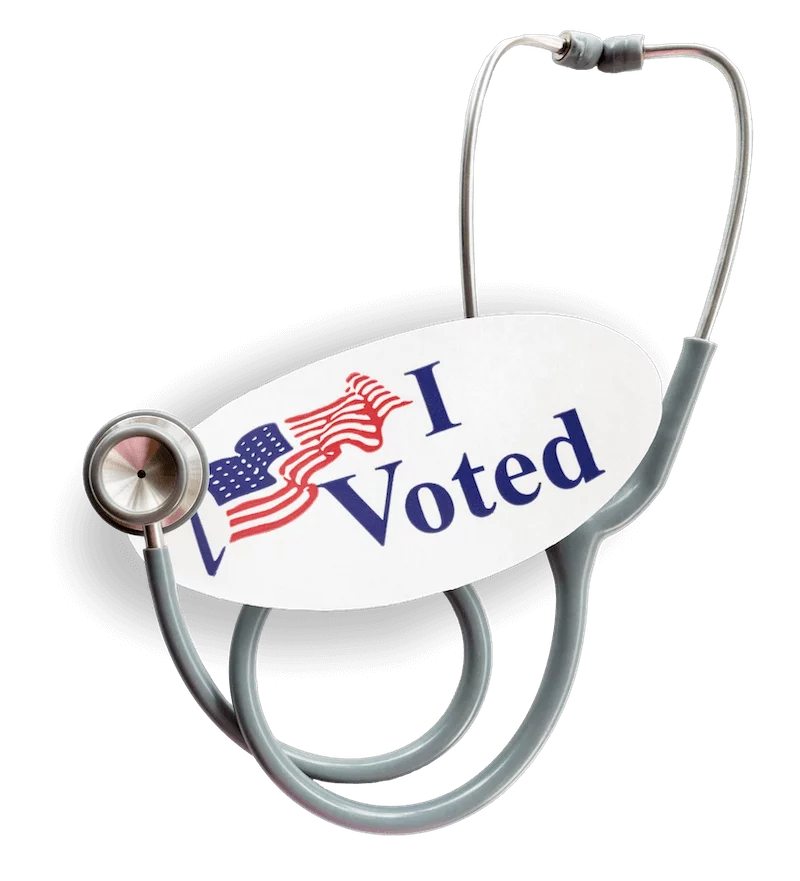 Community Civic Engagement Program
The
Community Civic Engagement Program
provides funding, resources, and training to help clinics across the country offer nonpartisan voter registration and education to their patients.
Healthy Democracy Campaign

The
Healthy Democracy Campaign
is a national voter registration drive led by students in medical schools and health care professional degree programs.
Civic Health Fellowship

The Vot-ER
Civic Health Fellowship
is a healthcare leadership development where fellows learn how to organize, mobilize, and work with health care colleagues to launch a local civic access project at their institution.
Vot-ER's Story

Dr. Alister Martin, an emergency physician, started Vot-ER as a pilot program at Massachusetts General Hospital in 2019. Like so many nurses, social workers, medical students, and doctors across America, Dr. Martin goes to work every day knowing he'll meet people he can't help through medical care alone.

Dr. Martin founded Vot-ER because he believes there's one simple but powerful step we can take immediately: help patients vote.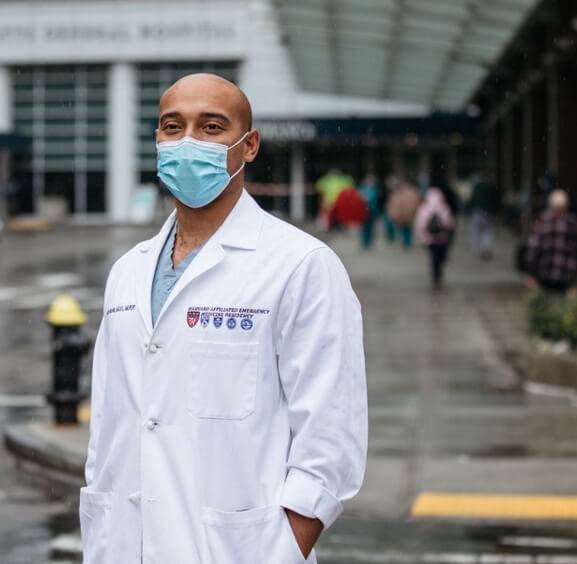 Vot-ER Founder Dr. Alister Martin

Join Us