Voter Registration Badges
Health care professionals have helped tens of thousands of Americans register or prepare to vote!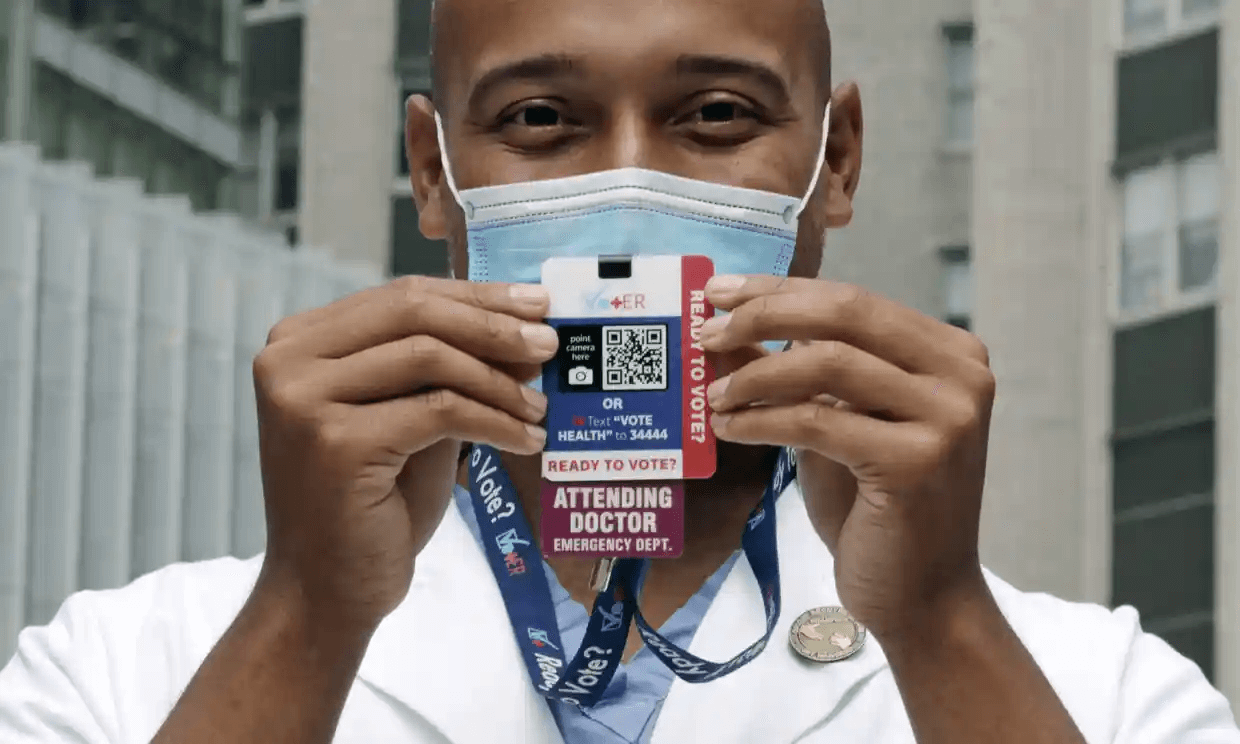 How it Works
1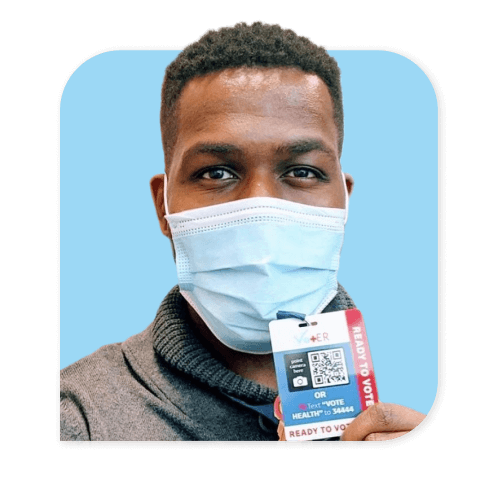 Vot-ER badges are free for all health care workers, and can clip onto an existing ID.
2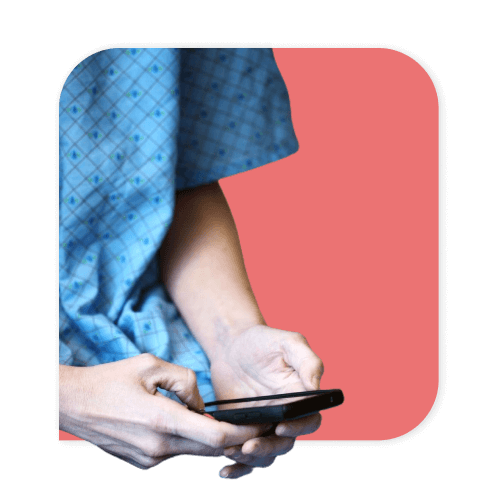 Patients use their personal devices to scan the QR code on the badge.
3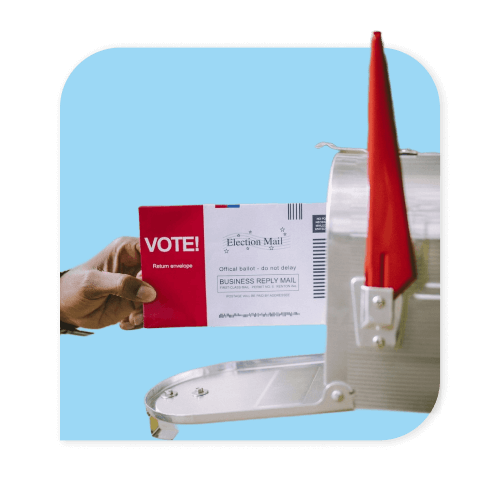 Voters can register to vote or request a ballot through our nonpartisan platform. A voter helpline is available 24/7.
Get a Free Vot-ER badge
Place an order for free individual or
team badges
below
Team Badges

If you'd like to order badges for your group, department, or institution, each member of your team can order their badge right on this page—just be sure to include the same organization on the order form.

Please note: We no longer ship "bulk orders". Each team member must order their badge separately.