Starter Badge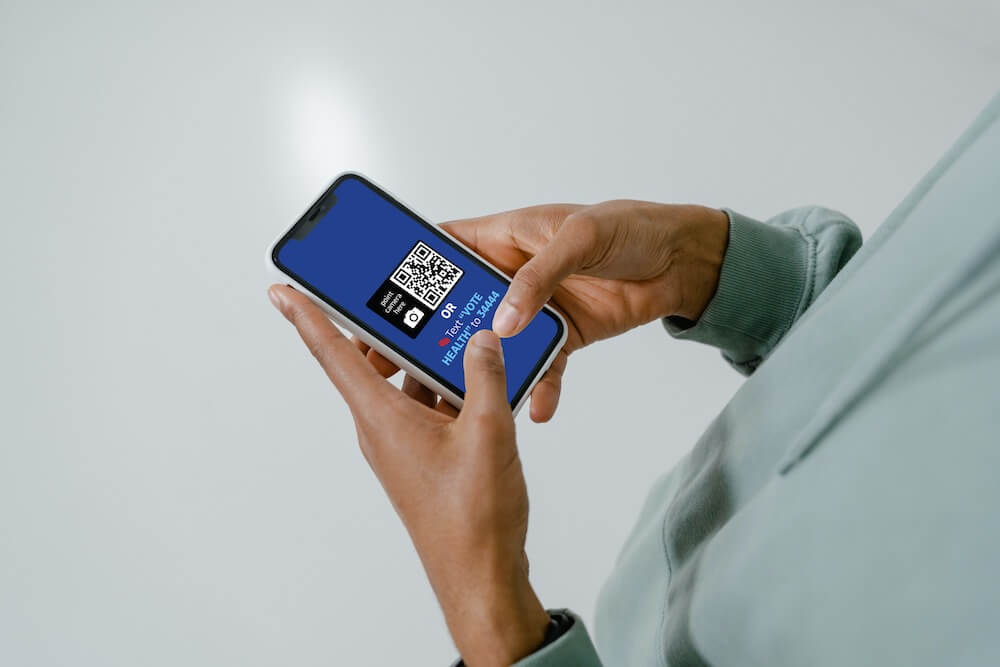 Print a badge
While you wait to receive your badge in the mail, you can download and print a starter badge! We recommend you laminate it or print it on thick cardstock.
Phone Wallpaper
Use the starter badge as a mobile phone lock screen or simply save it to your photo gallery. The QR code connects to our voter registration platform.
---
Email Signature
Add a voter registration opportunity to your email signature. The e-mail signature links to the Vot-ER platform, where voters can check their registration status or request a mail-in ballot.
Copy and paste the message below into your email signature:
Your vote can have a huge impact on issues that matter to you, such as healthcare. Confirm your registration status or request a mail-in ballot today at www.vote.health/emailsig