Voter Registration Ideas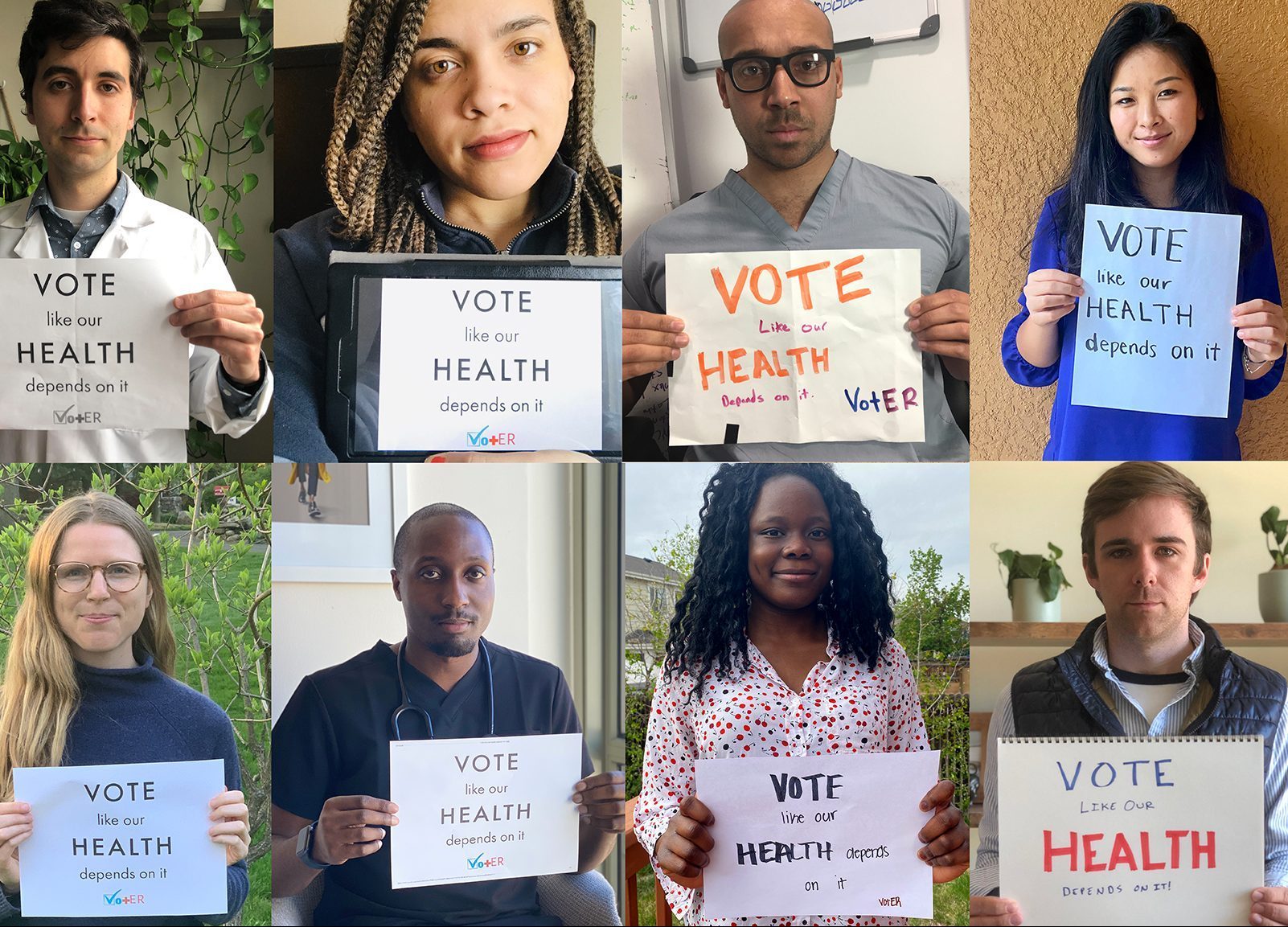 There are many ways to help get people registered to vote. Here are a few ideas to get you started, but feel free to boldly go where no voter registration campaign has gone before.
Mass distribute kits to your intern class, department, etc.
Order in bulk here. You can get a separate text code and URL to track how many registrations you cause!
Airdrop a voter registration link
If you are at an in-person event or a location with a lot of people, you can airdrop the link or instructions on how to register to vote!
Work with local establishments
Go where the people are. Ask a popular local restaurant or bar if they'll put your registration link up on their chalkboard.
Protest Signs
Protesting is one way of making our voices heard. Voting is another. Combine them with a voter registration protest sign!
Add it to existing events
You can plug into existing public health events like COVID-19 testing locations, primary care screenings, and public health fairs.
Add the link to the end of your email signature
Think about all the emails you send. Are the recipients registered to vote? Add your registration link to your email signature to get those around you registered! Get the template here.
Host a text banking event
Plan a Zoom text bank. Gather a list of contacts, draft a simple script, hop on Zoom, and reach out to our contacts to encourage them to register to vote.
Ask staff at your hospital if they're ready to vote.
Make sure your colleagues and staff are registered to vote!
Order posters for your institution!
Order site-based posters here. You can hang these up in waiting rooms or examination rooms to give your patients something to do while they wait to see you!
Yard Signs
Get yard signs printed and put them in high traffic areas!
Phone Background
You can save a photo of the QR code as your lock screen so it's easily accessible! Get that here.
Stickers
Hand out stickers, put them everywhere.
Put the link in your bio
Link to Vot-ER registration in your Instagram and/or Twitter bio.
Simply add this link to your bio: vot-er.org/votehealth.
Share on Instagram, Twitter, Facebook, TikTok, etc.!
Make a post on your social media about registering to vote. Get the templates here.
Start a Twitter storm
Get everyone on your team to tweet about @Vot_ER_Org, tag friends, celebrities, and organizations, and add hashtags. Retweet and repeat.