March 2021 marks a year since the WHO declared COVID a pandemic and since Vot-ER – a project incubated by MGH – shifted its work in light of the pandemic.
March 2020 also marked the start of an enormous shift in how we celebrated some of our most precious milestones, including the centennial of women's suffrage. Recognizing that, we wanted to bring these two themes together – the spotlight on health from COVID and the celebration of the incredible work of women to secure the vote – by highlighting a few of our most inspiring physician advocates.
Trailblazers like Dr. Deborah Turner (OB/GYN and President – League of Women Voters) and Dr. Regina LaRocque (infectious disease specialist at MGH) paved the way through their work at the intersection of healthcare and civic engagement years before the founding of Vot-ER. Today, thousands of Healthy Democracy Kit users across the country embody the theme for Women's History Month in 2021: "Valiant Women of the Vote: Refusing to Be Silenced". From Dr. Smith's rural health clinic in Raeford, North Carolina to Dr. Sharma's neighborhood clinic in Santa Barbara, California, our work has just begun.
Below are just a few of the trailblazers and changemakers in the civic health movement.
Dr. Regina LaRocque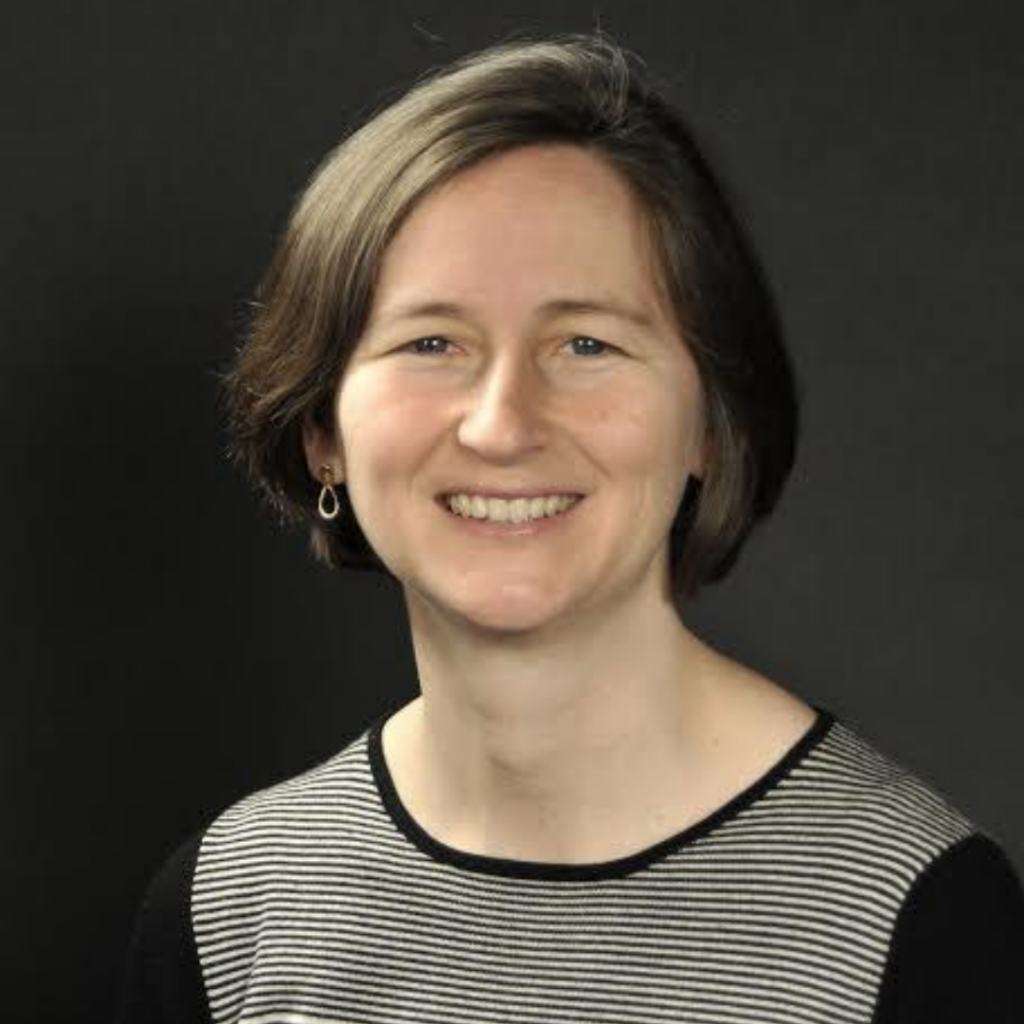 "Voting is one of the most healthy behaviors that we can get our patients to engage in… We've learned over the course of the COVID pandemic that hospitals are also community centers that provide things that people need: information, opportunities to participate in healthy behaviors, [etc.]. Encouraging people to be engaged in their communities [by registering people to vote] is an important part of the mission of any healthcare facility"
Dr. Regina LaRocque is an infectious disease specialist at Massachusetts General Hospital and an associate professor of medicine at Harvard Medical School. Dr. LaRocque— along with three colleagues—was motivated to engage MGH with voter registration starting in 2018. They realized that the hospital's easy access to employees, patients, and visitors provided an opportunity to engage hundreds of voters in partnership with the League of Women Voters.
Dr. Karen Smith
"I personally feel like voting matters because there are so many decisions that are made — even from the local government side all the way to our state [and] federal side — and those decisions have an impact on every person that lives in this community," 
Dr. Karen Smith began registering patients to vote at the start of the pandemic, when she realized the impact that civic engagement could have on the health of her patients in Hoke County, North Carolina.
Read more about Dr. Karen Smith's work here.
Dr. Anu Sharma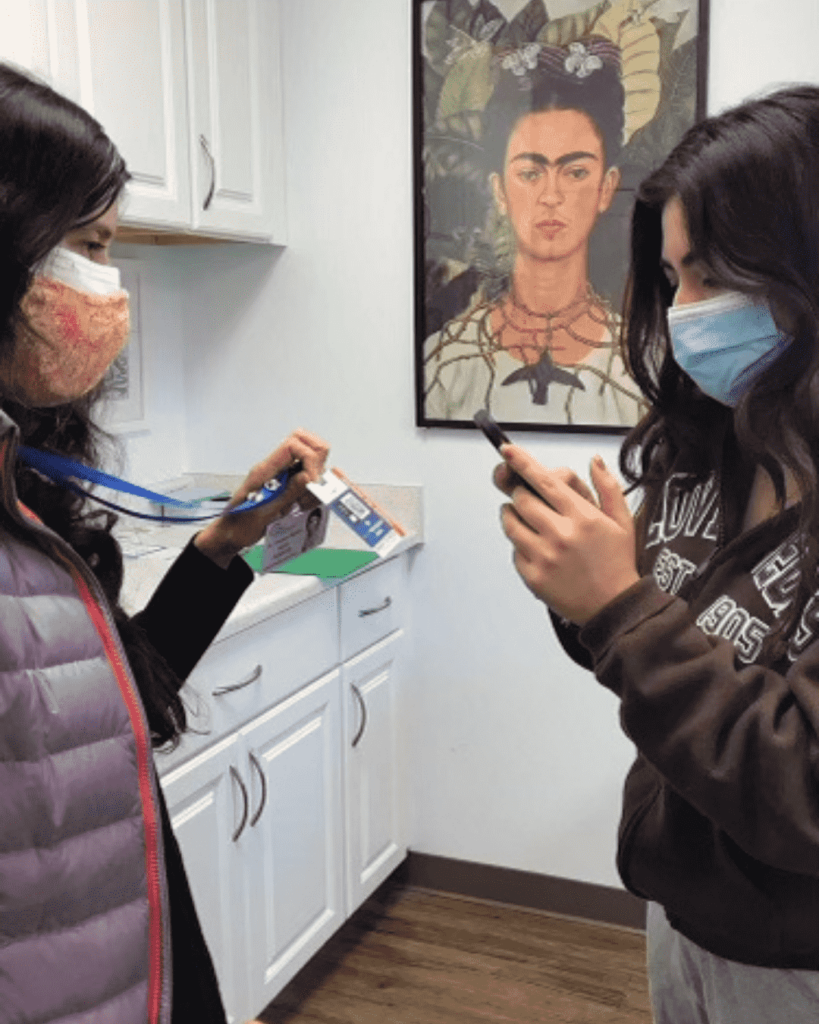 "A pediatrician's work begins with that first newborn visit, marking milestones, one by one, until the last and most momentous – the age to vote! The conversation with my teen patients about their health, social justice, and civic engagement as they enter adulthood is among the most rewarding joys of my work. THEY GET IT.  I identify with their idealism; they give me endless hope for bringing about change to an existing structure that continually fails them and so many."
Dr. Anu Sharma is a pediatrician in Santa Barbara, California that exemplifies the potential for physicians across the country to incorporate civic health into their daily conversations with patients. Dr. Sharma is pictured registering a teen patient to vote this year with her Healthy Democracy Kit
Christina C. Morone, MHS, PA-C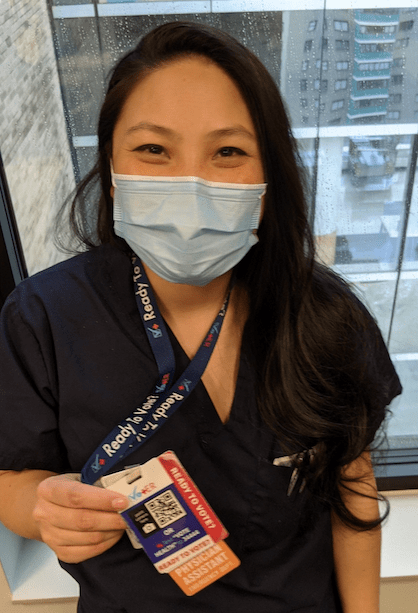 "Working in the emergency department highlights individual healthcare challenges as well as the importance of better systems, representation, and governance. I feel so grateful to work alongside the amazing team in the emergency department, especially the advanced practice provider community to empower our patients to vote and demand social change."
CC Morone, PA-C is a physician assistant at Massachusetts General Hospital and the Emergency Medicine APP Ultrasound Director in Boston, MA. She is a co-founder and operating manager of the non-profit organization One Nation Every Vote (OneV) working to increase civic engagement through stories, registration, facts, and voting resources. She has been working to increase APP involvement with the Vot-ER community.
Dr. Deborah Turner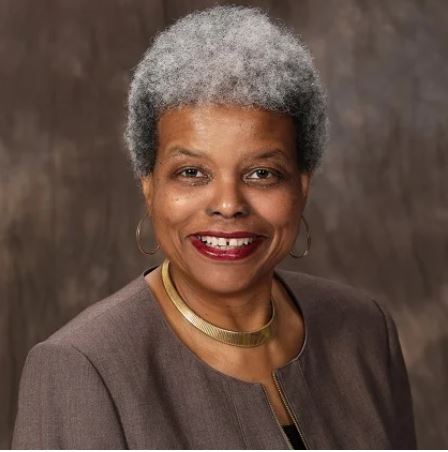 "I believe no child should be restrained by the circumstances of their birth. The League, through our leadership in the democracy space, can make this dream a reality"
Deborah Turner, MD, JD serves as the 20th president of the League of Women Voters of the United States (LWVUS) and currently lives in Nebraska. She practiced gynecologic oncology for 35 years, enhancing university programs at the University of Nebraska, University of Iowa, and the Medical College of Wisconsin teaching residents and students. Dr. Turner entered the Iowa Women's Hall of Fame in 2013 and will be a keynote speaker at the upcoming Civic Health Conference.
On April 23-24, students, clinicians, social workers, academics, and hospital leaders will come together to continue the civic health movement at the inaugural Civic Health Conference. We will learn, build community, and strategize through engaging keynote lectures, workshops, panels, and small-group discussions. RSVP for timely updates on speakers, sessions, and deadlines.