Why Vot-ER
Physicians

It's nonpartisan, it's not pushy, but the work that Vot-ER does is directly impacting change, and it can directly impact the health and longevity, and prosperity of our patients.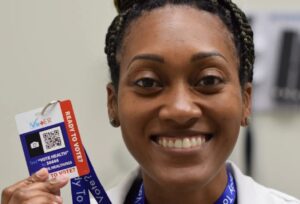 Helping patients register to vote is advocacy at its highest core, and it's one of the noblest things we can do as nurses.
This weekend I had conversations about voting with 2 patient (and 1 patient visitor), a first for me. Thanks to @vot_er_org. I felt ready to engage in these conversations and knew where to direct them to get registered.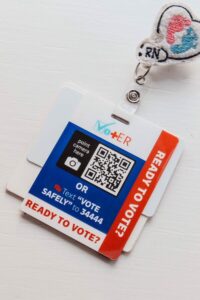 Health and voting are inextricably linked. This Vot-ER badge helps trigger the conversation with coworkers and patients!
At Advocate Children's Hospital, we're wearing our #votER badges with QR codes to increase access to voting information. #VoteKids because their future depends on it!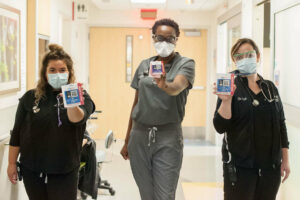 I've never had patients be so universally appreciative of something than they are of this opportunity.
Assistant Professor of Clinical Medicine
Patients have enthusiastically scanned my QR code and thanked me for caring about them in this way.
I think the best part has been how pleased everyone is to see us doing this. It is a small thing but a really amazing way to advocate for our patients.
"We're trying to bring resources to patients, both medical and non-medical, so that we can help our communities be healthier."
ER Physician and Professor of Emergency Medicine
Vot-ER plays an important role in addressing the social determinants of health by meeting potential voters where they are and supporting them in becoming more civically engaged.
Assistant VP of Government Relations