Social Work Healthy Democracy Campaign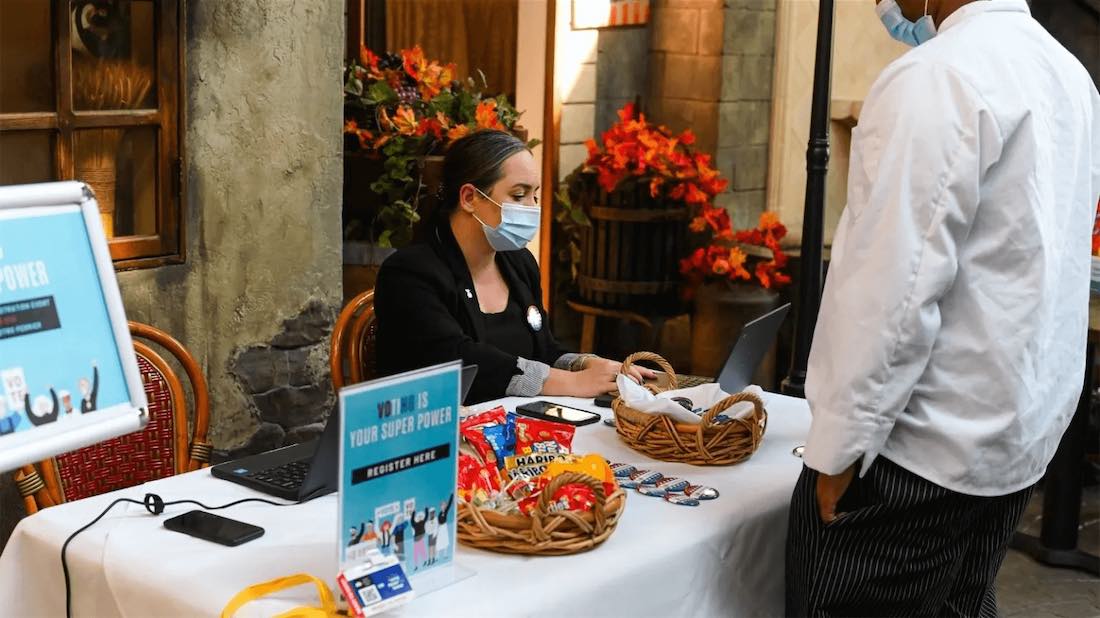 Celebrate National Social Worker Month by joining the 2023 Social Work Healthy Democracy Campaign, starting March 1st.

The Social Work Healthy Democracy Campaign is a month-long event that brings together social work students from schools across the country to increase civic engagement and voter access.
Join the campaign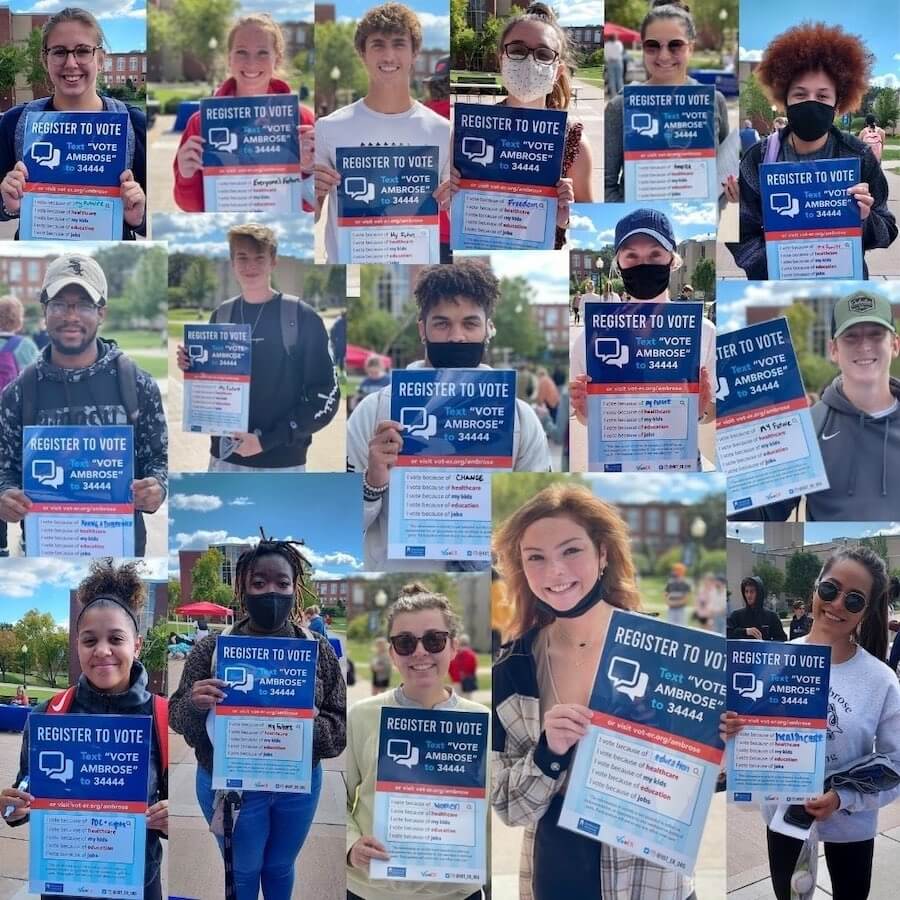 Why Social Work?

Voting is a powerful intervention at the micro, mezzo, and macro levels. Clients can use their voices at the ballot box to improve their individual health and strengthen the policies that determine the health of their communities.

The Social Work Healthy Democracy Campaign is an opportunity to empower students to take on leadership roles and apply the Code of Ethics and Council on Social Work Education competencies both inside and outside the classroom.
Past Participating schools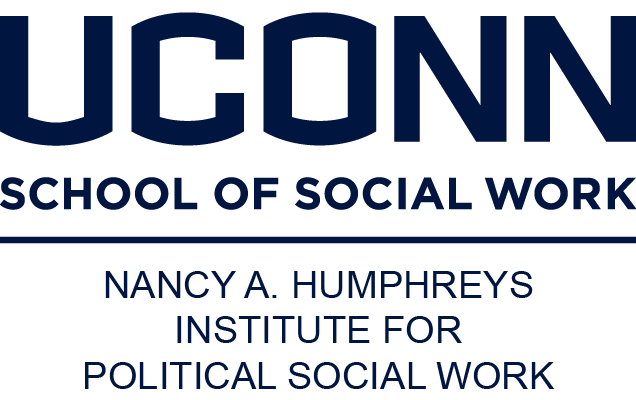 How it Works

📣 Training & Support

Vot-ER provides each school team with Vot-ER badges, training, customized online resources for voters, and more. Each team will also be paired with a Vot-ER organizer who will support them throughout the campaign.

🗳 Engage Voters On & Off-Campus

Particpating students plan how to engage with voters on campus and at their field placements. Using the Vot-ER provided tools, voters can register to vote, apply for a mail-in ballot, or stay up-to-date on upcoming elections.

📈 Real-Time Results

The impact of each school is tracked whenever someone interacts with Vot-ER tools, and as the impact grows, results are updated on a live leaderboard!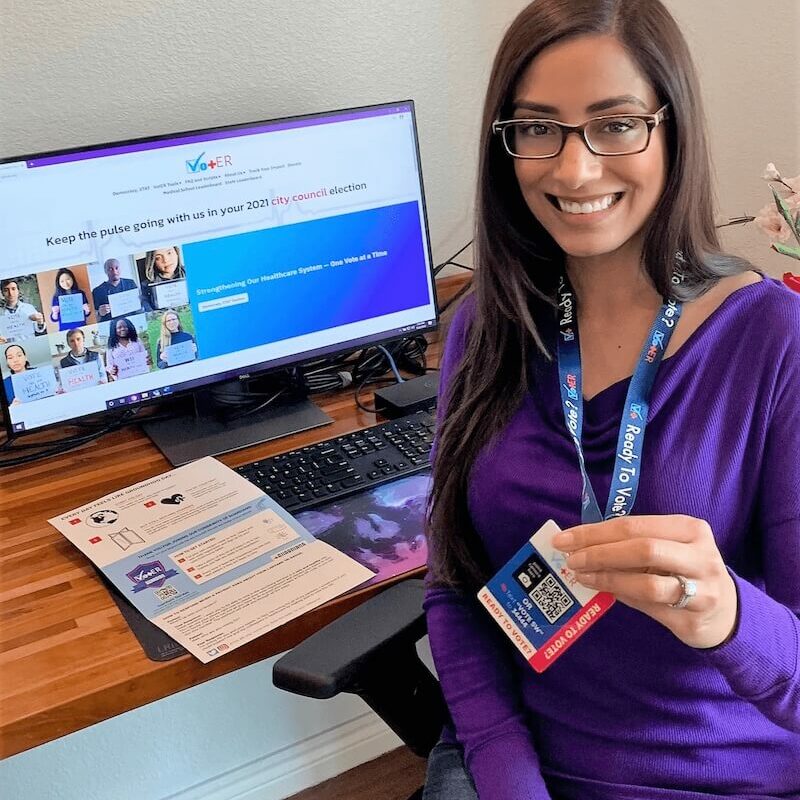 Stay Updated

Fill out the form below to get notified when applications for the 2023 Social Work Healthy Democracy Campaign are live!

FAQs
When does the Healthy Democracy Campaign take place?
The Healthy Democracy Campaign begins March 1 and runs through March 31st in honor of Social Work Month
What would I do as a captain?
As a team captain, you mobilize and support your cohort of social work students to to "score points" by using Vot-ER's tools with their clients, friends, and community members. Each team member will receive a free voter registration badge from Vot-ER, along with training and support from our team of organizers and social workers.
Some captains get excited to go above and beyond with activities such as:
Digital outreach on social media and class listservs.
Presenting to their classmates during lecture sessions and asking everyone to order a badge
Organize a voter registration drive at a community center or campus center
Encourage social workers at their field placement to order badges of their own
Incorporate voter registration status into bio/psycho/social assessments
What's the time commitment for being involved? My schedule is packed!
The Healthy Democracy Campaign is designed to seamlessly incorporate civic engagement into field placement settings for students with busy schedules. Captains support their classmates with a flexible time commitment between 30 minutes to 2 hours each week.
The tools are designed to be able to meet the learning objectives related to Civic Engagement, Advocacy, & Social Policy in each student's learning contract so there is minimal "extra work" for the students involved.
For captains, the more time you dedicate to the Healthy Democracy Campaign, the better chance your classmates have at making a positive impact on the clients they work with in their field placement. Vot-ER provides email templates and other resources that make it easy for captains to support their classmates in making a big impact while saving time.
Why should I be a captain?
The social work profession places a unique ethical emphasis on addressing social problems and inequities. The social issues that impact our clients are at stake in every election, and communities that are more likely to vote are also more likely to have their voices heard on important issues affecting their lives. You have a unique opportunity to use your position as a social worker to improve social conditions and increase voter turnout.