Scripts
Made in collaboration with voting experts and healthcare professionals, our voter scripts are non-partisan, research-backed, and appropriate for most clinical settings.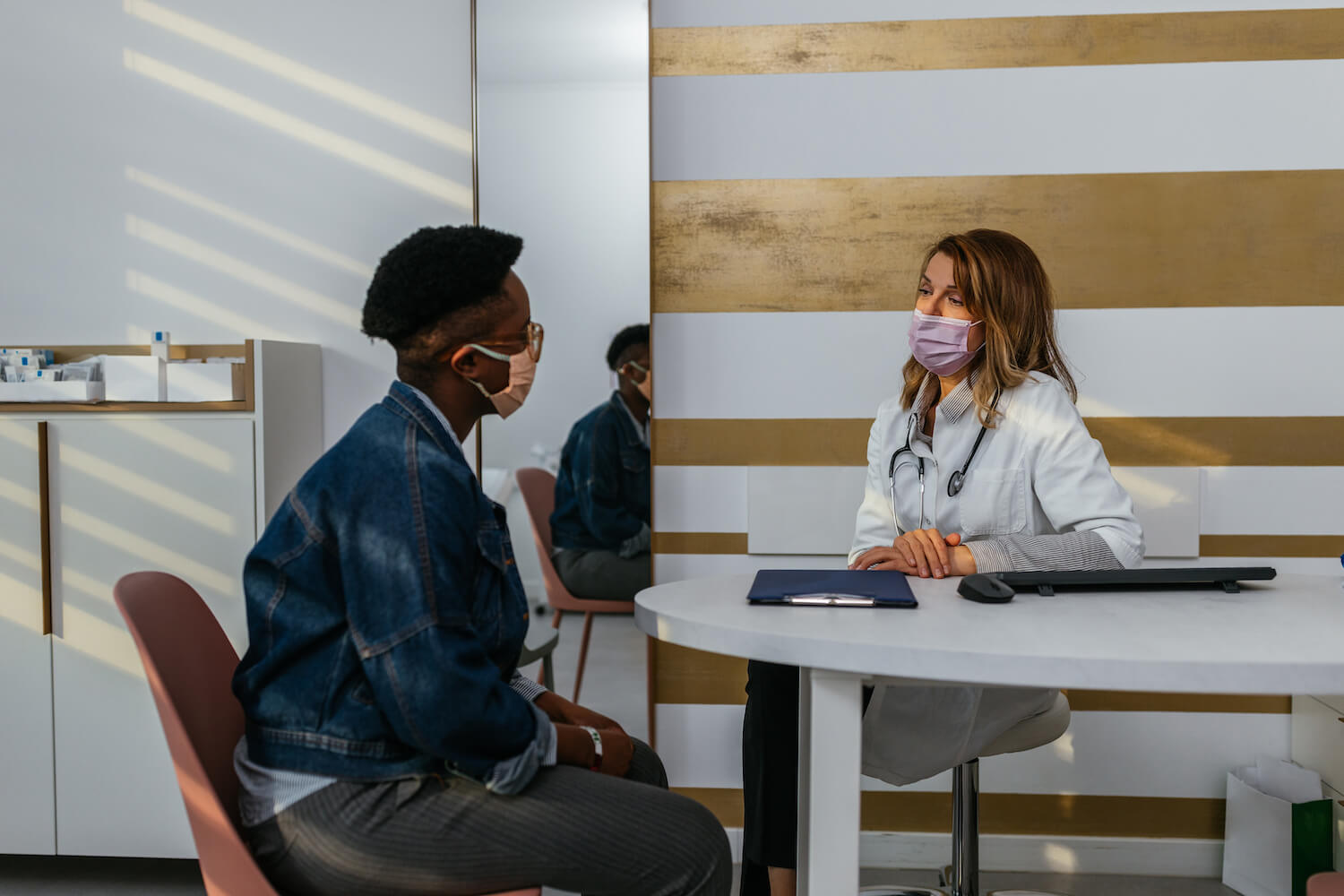 How to use our voter scripts
Encourage your patients to vote by sharing nonpartisan, personal examples from your own life and community.

Share thoughts such as "I vote because I care about the world I am leaving for my children," rather than talking about specific candidates or parties.

Use your discretion to decide when and how to ask a patient about their registration status.

Use Vot-ER tools consistently and give all patients the opportunity to register to vote.

During Social History
Do you smoke? Do you drink? Are you safe at home? Are you registered to vote?
or
We're all done with this part of your history. I now want to transition to something else that's really important to your health and wellbeing, and that's voting. Are you registered to vote?
At the End of Visits
Before I leave, I'd like to check if you are eligible to vote and registered to vote at your current address. Your vote is a powerful tool to address and improve issues you care about, like your health.
Local elections are often decided by a small number of voters, and the impact on your community is immediate. Through your vote, you have a say on issues like prices of medication and the cost of health insurance that affect your friends and family.
To check your voter registration, all you have to do is point your camera at this QR code on my badge or text this number. The platform will help you through every step of the process and there is a helpline that can answer questions you may have!
For skeptical voters
I can understand that concern, but there are so many elections that are decided by very few votes, especially in local elections that affect your day to day life. I encourage you to utilize your voice and advocate for your community.
This QR code on the back of my badge takes you to a nonpartisan, informational website that will allow you to check your registration status and provide you with additional voting information. I want to make sure you have all the information you need to make a decision for yourself.
For frequent voters
Thank you for your work! Voting is already one of the most important things you can be doing!

One of the most effective next steps you can take is to talk with your friends and family about the importance of voting and making sure they are making their voices heard. They will trust you more than campaigns or other people who may reach out