Share our suggested posts and graphics on social media during Civic Health Month! These posts will not only help voters in your audience prepare to vote but also lay the groundwork for them to more effectively advocate for their friends, family, and patients to go to the polls as well.

Check back for more content throughout Civic Health Month!
---
#CivicHealthMonth is the perfect time for a civic health "checkup"!

✅ Double-check your voter registration.
⏰ Set up election reminders.
🗳 Preview what will be on the ballot in November.

Everything you need for your check-up is at http://chmonth.org/checkup
---
📢 Calling all healthcare professionals and advocates! The Civic Health Conference is only a few days away. Join in on 8/25 for insightful discussions, expert panels, and powerful ways to drive change. Secure your spot now at civichealthmonth.org #CivicHealthMonth #HealthcareLeaders
---
📅 Ready for a meaningful #CivicHealthMonth? There's a whole lineup of events and actions we can take. Go to civichealthmonth.org. CivicEngagement #RegisterToVoter
---
🏥 Did you know that 80% of health outcomes are determined by non-medical factors? That's why August is so important—it's #CivicHealthMonth! Let's advocate for policies that address social determinants of health and create equitable communities. Go to civichealthmonth.org #HealthEquity
---
There are countless reasons why voters cast their ballots.

For healthy communities. For access to food. For clean water.

What are some of the reasons that motivate you to vote?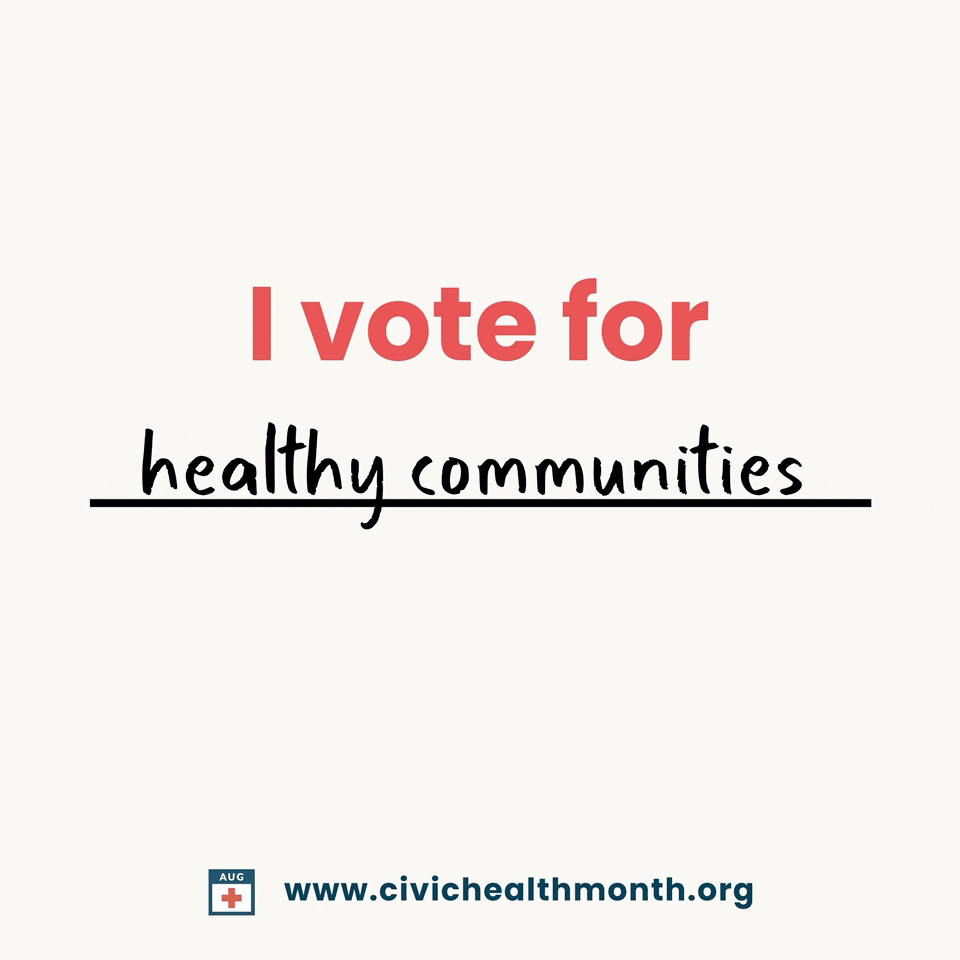 ---
Graphics (English)
Graphics (Spanish)